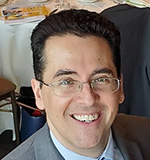 ---
Joe started his career at Corporate AV in 2005 as an Account Executive, working with his clients on delivering events and meetings that had impact. In 2006, Guilderson acquired the company and realigned the companies' goals and strategies. As President, Joe oversees all sales, finances, and operations with a hands-on approach to ensure that every client has a positive and successful experience.
Guilderson is a highly regarded expert in his field who has been quoted in numerous trade and business publications, including Rental & Staging Systems, Event Solutions, and Pro AV Magazine, and has spoken at many industry and business events. In 2008 Joe was awarded the Westchester Business Council's Rising Star Award, and in 2011 Guilderson received the Westchester County Association's Apex Award for Small Business. In 2015, Corporate AV received 914 Inc's Business Excellence Award, and in 2019 Corporate AV won a 914 Inc Best of Business Award, and received the coveted Business Council of Westchester's Hall of Fame Award for Small Business. Also in 2019, Guilderson acquired a NYC based company, Visual Word Systems, expanding the organization's service footprint, equipment inventory, and skilled personnel. In 2020, Corporate AV worked quickly to develop Virtual Event options to better support our clients during the COVID-19 pandemic, creating yet another option to help our clients communicate their messages to live audiences.
Joe has a beautiful family, is active in fitness and personal development, and is the drummer of the company's band, Wireless Mic & The Analogs.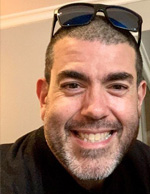 ---
Gabe Añel
Audiovisual Engineer
Gabe came to Corporate AV with an accomplished background, previously working as an audio engineer, touring with many international acts. Gabe has also headed audio departments for two of New York's most prestigious event production companies. Since joining their team full time in 2016 after freelancing with them, Gabe's audio design skills and engineering knowledge have proven him to be a valued asset and a client favorite.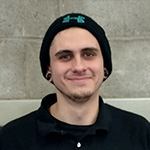 ---
Alexander Aquilino
Lead Warehouse Technician
Alexander has been with Corporate AV since 2016. He began his career as a chef in many fine dining establishments but his lifelong interests in music and production led him to freelance for a couple of AV companies before joining Corporate AV fulltime. When he is not working, he spends his time playing drums in many different projects. He is also an avid snowboarder and loves working on cars.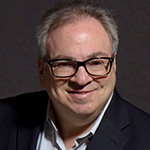 ---
Will Austen
Operations Manager
Will has been working with our team since 2017 as a Project Manager and Field Technician. Will has over three decades of industry expertise in Audio Visual production, and in 2019 Will took over as our Operations Manager.
Will who had a early passion for stage productions and technology, went to Adelphi University and received a BFA in Technical Theater. Will spent the early part of his career working on all aspects of backstage productions in the New York area and Regional Theaters around the country working on Musicals, Dance Theater, Opera, and Rock & Roll productions. Will transitioned this knowledge and background to the Audio Visual industry where he could help corporate clients communicate their messages utilizing; scenic, lighting, and other theatrical technology.
When Will is not at work, he spends time with his family and enjoys all that Westchester County has to offer, indoors and out. He also has a passion for photography and music and is either taking pictures of people, places, and the scenic Hudson Valley, or learning how to play his electric guitar.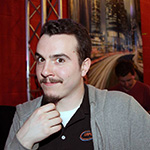 ---
John Clark
Audiovisual Technician
John has been working with Corporate AV since 2014, and has been making a name for himself ever since. He joined Corporate AV full time in 2016 and has become a valued addition to their team. Clients benefit from his technical prowess and extremely contagious positive attitude. John is requested often by name and loves to leave clients feeling at ease and confident.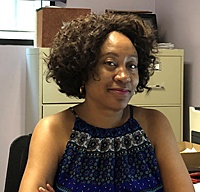 ---
Michelle Dawsey
Office Manager
Michelle handles all of our Accounts Receiving and Accounts Payable for both our Westchester and NYC offices. Michelle has owned her own consulting business for many years and is an expert in her field. Her focus on detail and customer service provides our clients with a successful experience from start to finish!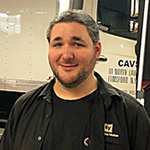 ---
Artie Dillon
Warehouse Technician
Artie joined Corporate AV in 2018 as a Warehouse Technician and has been an asset to our logistics and operations team. He previously has managed rentals and operations for multiple national retail chains.
His experience as a freelancer and recording engineer, as well as a talented musician that has shared the stage with the finest talent across five countries, brings a diverse background to Corporate AV. Artie is also a member of AVIXA and AES.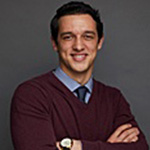 ---
Ryan Finch
Senior Account Executive
Ryan joined the team in 2014, and has already become an important part of our Account Management and Business Development team. He comes to us with a passion for music and a marketing background. A communication and fine arts graduate of St. Thomas Aquinas College, Ryan now gets to apply his creative background to our event productions. His dedication to creating successful solutions and continuous learning is one of the drivers behind our Virtual Event Production. Ryan works with our virtual clients as the Creative and Technical Director to design a program that delivers exceptional results. A singer, artist, and musician, Ryan currently lives in Los Angeles.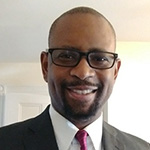 ---
Damon Jackson
Operations Manager
Damon joined the Corporate AV team in 2018. He comes to us with a breadth of knowledge, having many years of experience in business/retail management, which includes staff hiring and training, operations and logistics. These skills and his attention to detail are a valued asset to our Operations team. He's also a live sound event production manager and technician, as well as a teaching artist.
When not at his desk or onsite at an event, Damon exhibits his passion for service as a facilitator of intergenerational, community, corporate, and educational rhythm events. These events help him utilize his abilities as a confident presenter and public speaker, critical thinker, and a leadership and empowerment trainer.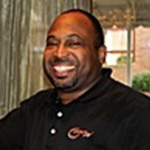 ---
Maurice Johnson
Senior Audiovisual Engineer
Maurice has been one of Corporate AV's most loyal and trusted partners since 1999. Maurice started at Corporate AV as a field technician, handling all audio, video, and lighting for meetings and events. His technical skills and show personality earned him the position of Lead Technician and had him traveling the country with our largest clients. Maurice has handled every role in the company at some point, and is a true asset to each of our clients. He is a leader, a skilled professional, and dedicated to achieving successful results for our clients.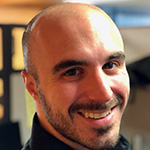 ---
Ryan Lakestream
Account Executive
Ryan joined Corporate AV in 2019 as an Account Executive. After 8 years in the TV/Film industry in NYC, he was looking for the next step in his career in production, and helping clients achieve their event goals, seemed like the perfect fit. Ryan worked on projects for Netflix, Hulu, Martin Scorsese, NBC, Blacklist, Wolf of Wall Street and many more. A graduate of the NY School of Visual Arts, Ryan is originally from Mahopac, NY.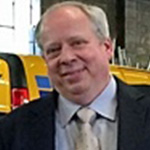 ---
Jim Marlowe
Director of Production & Operations
Jim comes to Corporate AV with many years of high end corporate event experience. He is a skilled video engineer by trade who was involved in High Definition before it ever became "HD". He has been involved in every aspect of event production and equipment rental, and coordinates the operations of Corporate AV and our sister company, Visual Word Systems. His ability to creatively lead a team, attention to detail, and his industry knowledge and expertise, have made him a true asset to our clients and productions. Jim's vision of our "Pirate life" is the inspiration behind our custom designed Corporate AV training program – "Pirate University" – which has been delivering free specialized training for technicians of all levels since 2014. Jim is a lifetime member of the Digital Cinema Society and an active musician.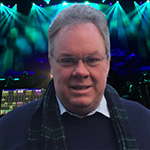 ---
Scott Mack
Senior Account Executive
Scott Mack started with Corporate AV in 2019, and has been working in the live events world since the early 90's. He has experience as a lead Carpenter, Rigger, Electrician, Lighting Designer, Technical Director and Stage Manager and he retains a well-rounded understanding of the live events industry when integrating Audio, Video, Projection, Lighting and Staging services with live event productions.
Scott works collaboratively with our Clients and with our Operations Team, to help assure project details are on point. Scott's wide range of skills include designing floor plans, rigging and lighting plots, wire drawings, and staging build outs, all the while serving as one of our key Technical Directors on show site. He has been an upstanding member of I.A.T.S.E. Local #632 mixed Stagehands & Projectionist of Northern New Jersey since 1995.
Scott enjoys spending quality time with his wife, family, friends and their pup crazy Mazy. He enjoys live concerts, music, backyard bbq's, tinkering in the garage, graphic design and playing bass guitar.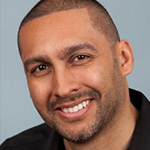 ---
Dane Colon
Virtual Streaming Producer
Dane has been a part of the Corporate AV family since 2018, first as Part Time, then as Full Time. He has a broad range of production experience working in live events, theater, system design and installation, and video production.  Dane is our lead videographer and Virtual Streaming Engineer, and is skilled in all aspects of shooting, editing, and streaming. An IAR graduate and Dante Certified, Dane is always professional, and is a fantastic person to have on your team. Our clients love his "can do", positive attitude.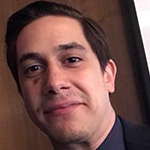 ---
Dean Santini
Audiovisual Technician
Dean joined Corporate AV's fulltime team in 2016. His knowledge and experience of inventory and logistics has made him an asset both out in the field as well as in the warehouse. He has proven himself as a great part of the team because of his problem solving skills, and ability to shift gears; covering multiple roles in a given day. These attributes make Dean a rising star on the Corporate AV team.