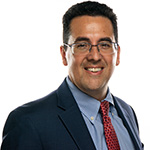 ---
Joe started his career at Corporate AV in 2005 as an Account Executive, with a focus on developing long term client relationships. In 2006, Guilderson acquired the company and realigned the companies' goals and strategies from simple av to larger scale event production. As President, Joe oversees all sales, finance, and operations with a hands-on approach to ensure that every client has a positive and successful experience.
Guilderson is a highly regarded expert in his field who has been quoted in numerous trade and business publications, written as a guest contributor to several publications, and has spoken at many industry and business events. In 2008 Joe was awarded the Westchester Business Council's Rising Star Award, and in 2011 Guilderson received the Westchester County Association's Apex Award for Small Business. In 2015, Corporate AV received 914 Inc's Business Excellence Award, and in 2019 received the coveted Business Council of Westchester's Hall of Fame Award for Small Business. Also in 2019, Guilderson acquired a NYC based company, Visual Word Systems, expanding the organization's service footprint, equipment inventory, and skilled personnel. In 2020, Corporate AV worked quickly to develop Virtual Event options to better support our clients during the COVID-19 pandemic, creating yet another option to help our clients communicate their messages to live audiences.
Joe has a beautiful family, is active in fitness and personal development, and is the drummer of the company's band, Wireless Mike & The Analogs.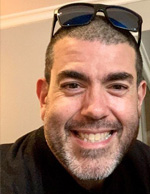 ---
Gabe Añel
Audiovisual Engineer
Gabe came to Corporate AV with an accomplished background, previously working as an audio engineer, touring with many international acts. Gabe has also headed audio departments for two of New York's most prestigious event production companies. Since joining their team full time in 2016 after freelancing with them, Gabe's audio design skills and engineering knowledge have proven him to be a valued asset and a client favorite.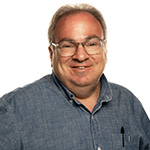 ---
Will Austen
Operations & Production Manager
Will has been working with our team since 2017 as a Project Manager and Field Technician. Will has over three decades of industry expertise in theater, scenic, and audiovisual production, and in 2019 Will took over as our Operations & Production Manager.
Will who had a early passion for stage productions and technology, went to Adelphi University and received a BFA in Technical Theater. Will spent the early part of his career working on all aspects of backstage productions in the New York area and Regional Theaters around the country working on Musicals, Dance Theater, Opera, and Rock & Roll productions. Will transitioned this knowledge and background to the Audio Visual industry where he could help corporate clients communicate their messages utilizing; scenic, lighting, and other theatrical technology.
When Will is not at work, he spends time with his family and enjoys all that Westchester County has to offer, indoors and out. He also has a passion for photography and music and is either taking pictures of people, places, and the scenic Hudson Valley, or learning how to play his electric guitar.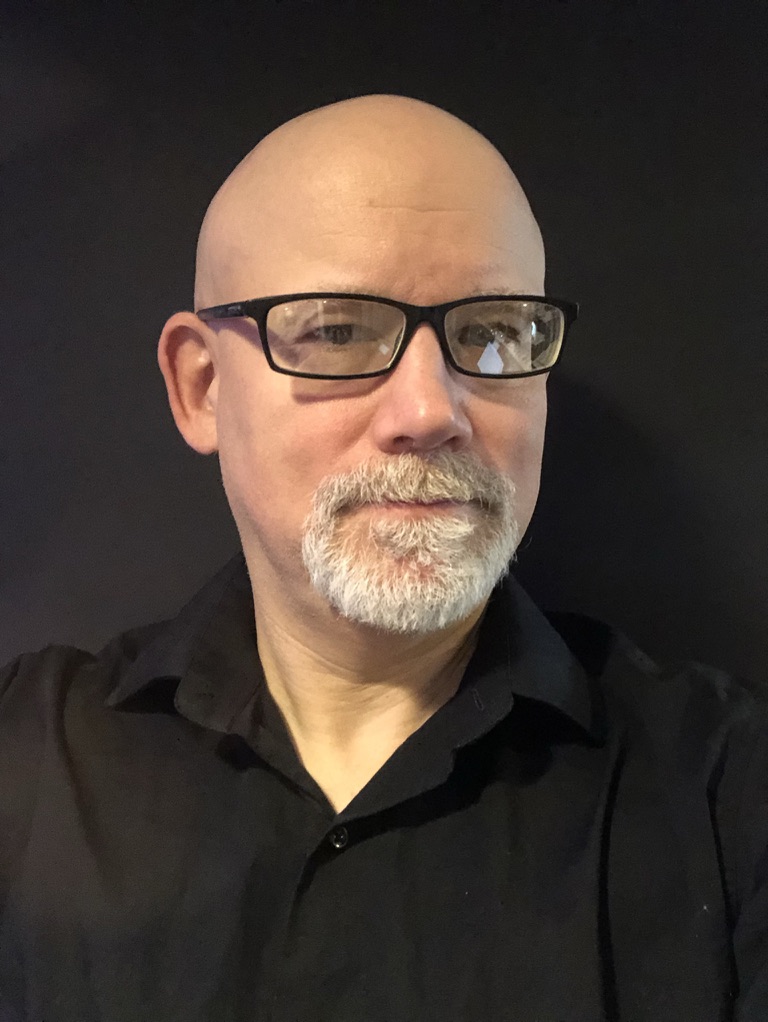 ---
Chris Barrera
Project Manager
Chris joined our team in 2022 as a Project Manager, based out of our recently opened Midtown Manhattan office. With over three decades of experience, Chris is no stranger to the AV world. In previous roles, Chris has served in leadership positions directing event technology and operations across several hotel properties in New York and New Jersey.
Chris is dedicated to creating extraordinary results and providing world-class customer service, making him a crucial part of our midtown operations, and to our clients' success.
---
Dane Colon
Video Producer & Virtual Streaming Engineer
Dane has been a part of the Corporate AV family since 2018, first as Part Time, then as Full Time. He has a broad range of production experience working in live events, theater, system design and installation, and video production.  Dane is our lead videographer and Virtual Streaming Engineer, and is skilled in all aspects of shooting, editing, and streaming. An IAR graduate and Dante Certified, Dane is always professional, and is a fantastic person to have on your team. Our clients love his "can do", positive attitude.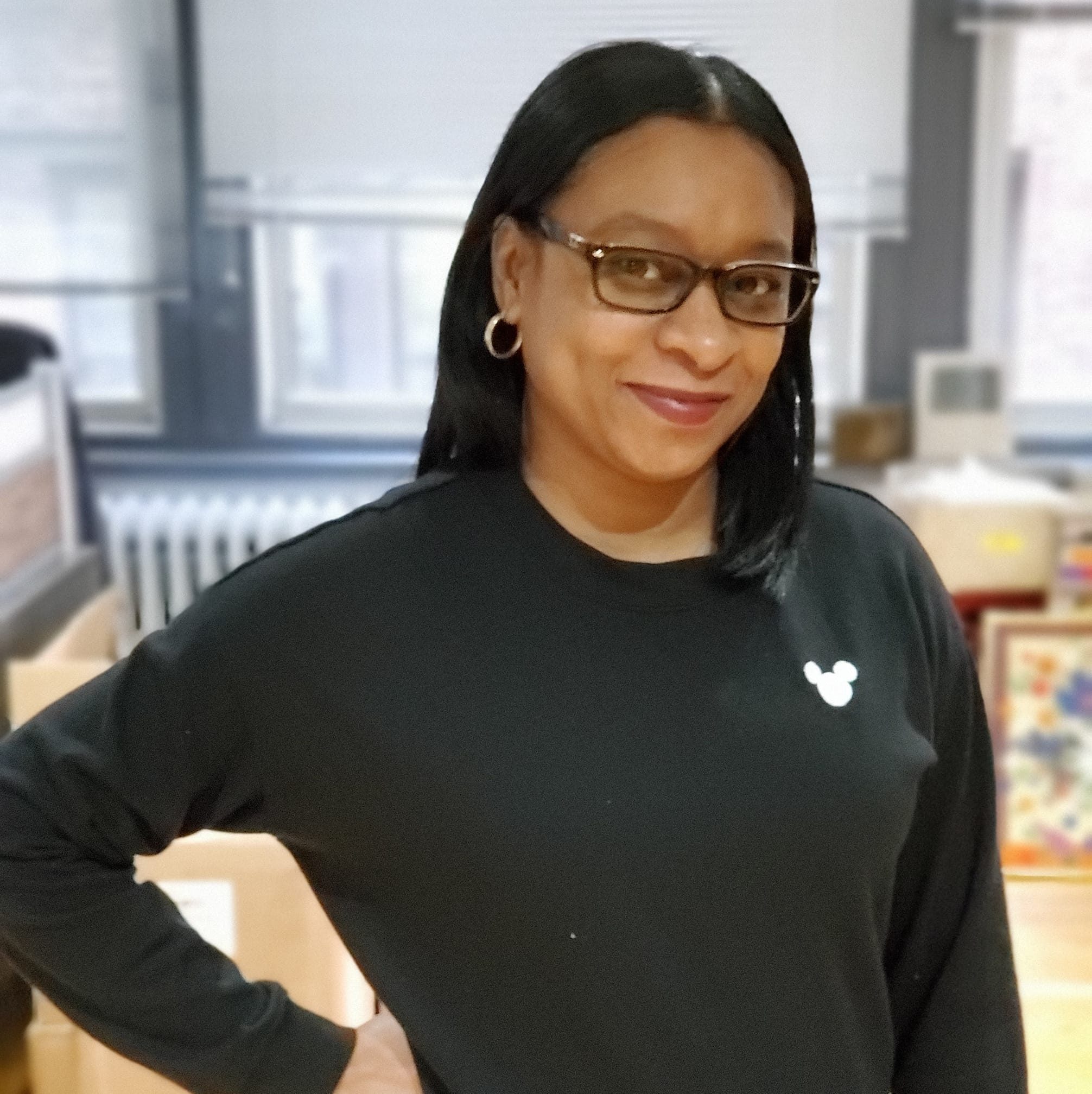 ---
Cherell Crowell
Resource Manager
Cherell joined the Corporate AV team in 2019 as an office manager for our New York City office, which was then known as Visual Word Systems. In 2022, Cherell stepped into the role of Resource Manager, supporting the operations of both offices, driving much of the staffing and trucking efforts. Her many years of experience in administration and management contributes to the success of our company, and ensuring our team continues to provide an exceptionally high level of service to our clients.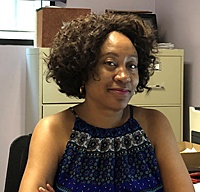 ---
Michelle Dawsey
Office Manager
Michelle handles all of our Accounts Receiving and Accounts Payable for both our Westchester and NYC offices. Michelle has owned her own consulting business for many years and is an expert in her field. Her focus on detail and customer service provides our clients with a successful experience from start to finish!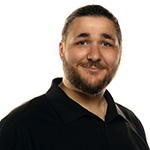 ---
Artie Dillon
Lead Warehouse Technician
Artie joined Corporate AV in 2018 as a Warehouse Technician and has been an asset to our technical, logistics and operations team. He previously has managed rentals and operations for multiple national retail chains.
His experience as a freelancer and recording engineer, as well as a talented musician that has shared the stage with the finest talent across five countries, brings a diverse background to Corporate AV. Artie is also a member of AVIXA and AES.
---
Ryan Finch
Creative Technology Director
Ryan joined the team in 2014, and quickly became an important part of our Account Management and Business Development team. A communication and fine arts graduate of St. Thomas Aquinas College, Ryan now gets to apply his creative background to our event productions. His dedication to creating successful solutions and continuous learning is one of the drivers behind our Virtual Event Production. Ryan works with our virtual clients as the Creative and Technical Director to design a program that delivers exceptional results. In 2021 Ryan was announced as one of 914 Inc's Westchester Wunderkinds, and was featured on the cover of the magazine. In 2022, he was included in the Business Council of Westchester's 40 under 40 class of Rising Stars. Ryan is also a talented singer, artist, and musician, and lives in Westchester county.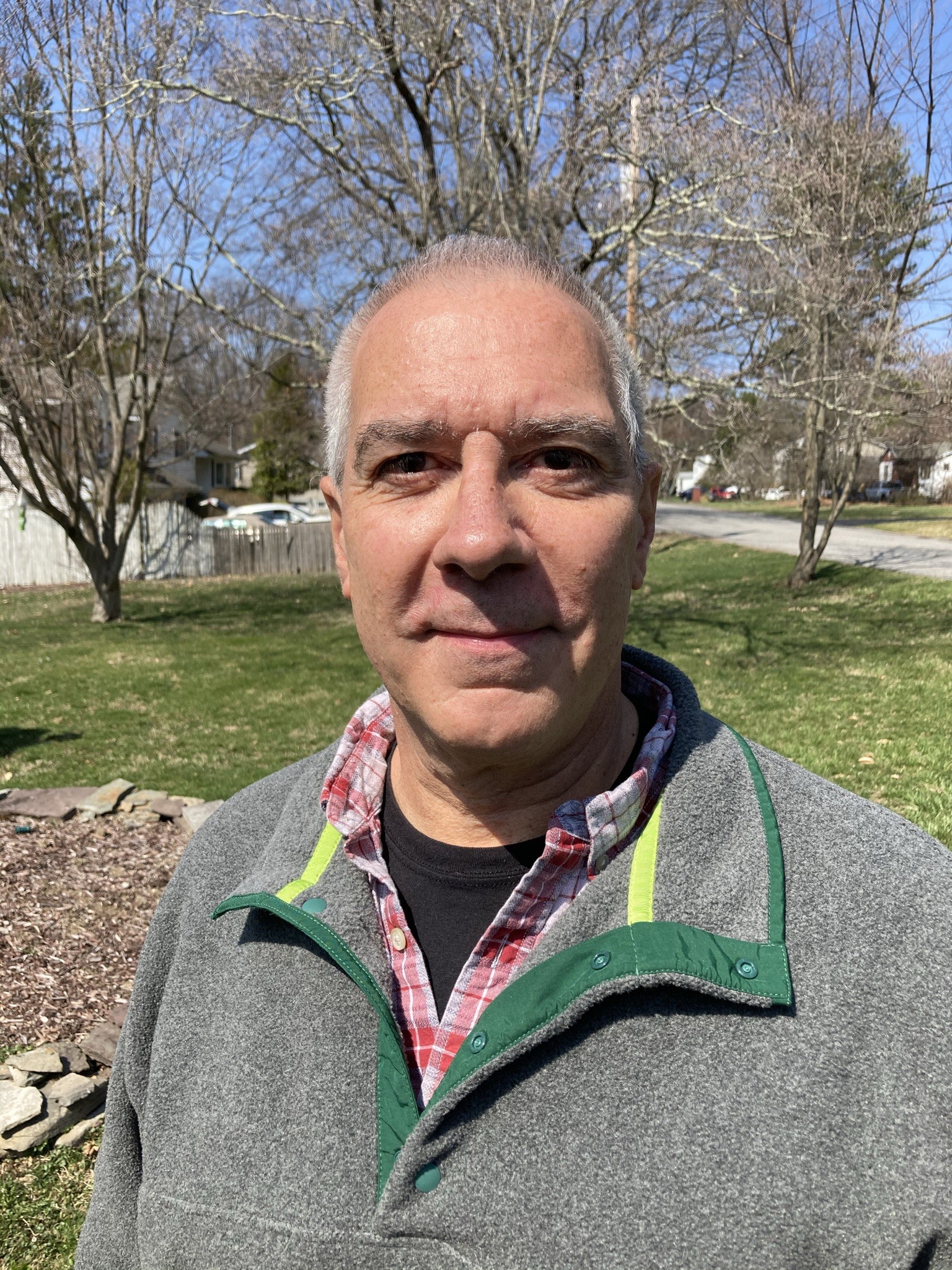 ---
Ken Gmoser
General Manager
Ken joined Corporate AV in 2022 with decades of experience in meeting and event planning and implementation. Ken spent 20 years on the hotel side of the business, working in convention service management in large meeting hotels in upstate New York, Washington, D.C., Connecticut, and New York City. In 2005, Ken then shifted to regional management for a large audio visual and production provider overseeing all operations. In that role, Ken was instrumental in ensuring that all aspects of every event were seamlessly handled for complete customer satisfaction.
Ken is also a key member of a local food pantry that provides fresh cooked meals to those in need on a weekly basis. He brings his organizational and management skills to the pantry's functional operation, ensuring that all the right equipment and staffing are in the right place at the right time.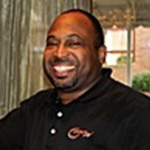 ---
Maurice Johnson
Senior Audiovisual Engineer
Maurice has been one of Corporate AV's most loyal and trusted partners since 1999. Maurice started at Corporate AV as a field technician, handling all audio, video, and lighting for meetings and events. His technical skills and show personality earned him the position of Lead Technician and had him traveling the country with our largest clients. Maurice has handled every role in the company at some point, and is a true asset to each of our clients. He is a leader, a skilled professional, and dedicated to achieving successful results for our clients.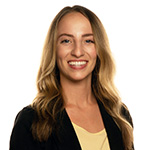 ---
Alexa Lilos
Account Manager
Alexa came to Corporate AV in July 2021 and is an Account Manager for various events. She graduated from the University of Tampa with a BA in Communications and began her career path in the event industry. Her career has ranged from Wedding Coordinator to Development Coordinator in the nonprofit world of Rockland County. Alexa is highly attentive to detail and loves interacting with people to make deeper connections. Besides events, Alexa is also a certified yoga instructor and enjoys sharing her passion for movement to help others understand the many benefits of mind, body, and spirit connection.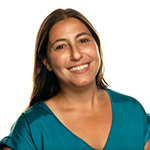 ---
Marissa Madonia
Business Development Executive
Marissa Madonia joined the Corporate AV Team in July 2021 as their Business Development Executive after an extensive career in the nonprofit sector. With over 10 years of experience in development, event production, a background in musical theatre and a wide network of long-term professional relationships, Marissa brings her tenacity, energy, and creativity to all her work – and never loses sight of the big picture. A true people person and a big fan of "event-ing"– you will always know where to find her, even in a crowded room – Just head on over to the photo-booth! Her leadership skills continue to be recognized, as she was named one of 2018's BCW's 40 under 40 Rising Stars. Marissa knows the value of learning from others and so remains her personal mission to inspire others to be bigger than themselves.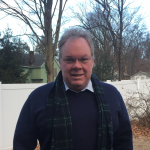 ---
Scott Mack
Production Manager
Scotty Mack first joined Corporate AV in 2019 as an Account Executive and has recently been appointed Lead Production Manager in 2022. With nearly 30 years of hands-on experience within the live events industry, Scott came to us well-versed in live events management and multi-media production services. He first started his career as a Stagehand at Giants Stadium/Brendan Byrne Arena back in 1992 driven by a passion for live music, climbing on truss and programming intelligent lights. He freelanced with local companies and theaters throughout the NJ/NYC/CT circuit. In 1995 he was introduced to "Industrials" as a Lighting Designer with an audio-visual company where he progressed to mixing audio and routing video signals as an A/V engineer. Scott's leadership skills enabled him to become their lead Technical Director in 98 and then Operations Manager from 01-2017.
Throughout his career Mack has project managed numerous corporate events, road show tours, IPO conferences, shareholder/stockholder meetings, medical symposiums and theatrical projects along with hybrid and virtual events. His current responsibilities with Corporate AV include pre-show prep and overseeing production services while delivering successful events.