COST SAVING TIPS FOR YOUR AV BUDGET [INFOGRAPHIC]
---
 Audiovisual  is one of the most important parts to any event, but it often gets over looked because of budgets.  These tips will ensure you get the biggest bang for your buck, as well as the highest quality equipment.
You will learn:
How to match the audio to your event




Technologically advanced equipment




Why advanced planning is critical




and more!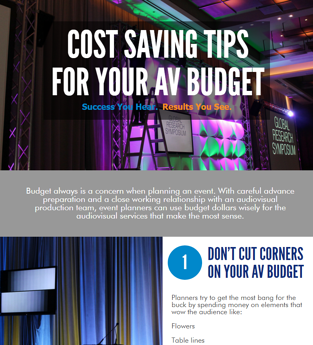 ---
Download your Infographic Here
---