Corporate Audio Visual Services (Corporate AV) started in Queens, NY in 1985 in order to better support the needs of corporations who were tired of the high prices and substandard services they received from the Manhattan hotels. Since that time, Corporate AV has traveled the country providing audiovisual equipment and production services to organizations of all sizes and industries. Every year we grow and learn new technologies to better support our client's evolving needs.
AWARD WINNING
Corporate AV is an award winning specialist in live and virtual event productions. Our team is proud to have received the Business Council of Westchester's Hall of Fame Award; the Westchester County Association's Apex Award; 914Inc's Best of Business Award 2019, 2020, 2021, and 2022; 914Inc's General Excellence Award; and MPI Westfield's Supplier Award. We've been featured in many of the industry's trade magazines and local media, and are frequently asked to speak or comment on behalf of our industry and business.
INNOVATIVE
From Live Events, to Streaming, to Virtual Events, to Creative Services, at Corporate AV we think different. Since 2014, Corporate AV has created and hosted a free training program for audiovisual technicians called Pirate University. This training has continuously grown and brought our full time and part time technicians new skills, new technology, and new thinking. Unlike the rest of the industry, we do not just focus on technology. We focus on solutions. We cover customer service, on-site leadership, and project management as well. That's why our team has a 99.6% Success Rate, and why we have so many long term relationships with our clients. We know our value, and we actually care.
DEDICATED
And speaking of caring, no organization should forget about the community that they work in. Our team is no exception. Corporate AV has supported the Westchester and NYC Communities since 2006 with a committed passion. We love our friends at Make a Wish Foundation, Volunteer New York, Support Connection, and many more. We don't just work in this community; we live and raise our families here as well.
Virtual Event Production
In-Person Event Production
Hybrid Event Production
Video Production
Equipment Rental
Equipment Purchase
System Design & Installation
Streaming Services
WHAT WE BELIEVE
---
Every event is unique, and every client has different needs. Our staff members step into whatever role you need us to, in order to deliver Success You Hear and Results You See. Corporate AV provides System Design and Installation services in New York, New Jersey, and Connecticut. Corporate AV provides our Audiovisual Production and Equipment Rental services around the country, with daily service in New York City, Philadelphia, Washington DC, Hartford, Providence, and Boston.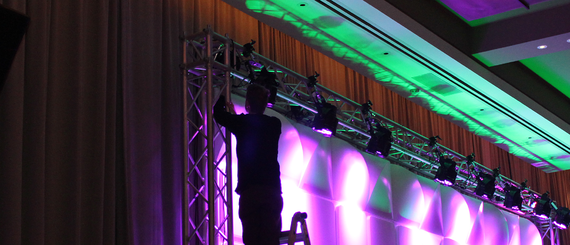 WE SPECIALIZE
We specialize in representing our clients best interests by listening and asking questions about your vision for an event. Our team makes recommendations based on our experience, your needs, the characteristics of the venue, and your budget. Our approach, as well as our ability to develop collaborative and long-term industry relationships, has helped us to become one of the country's best choices for audiovisual production.
WHAT CLIENTS SAY ABOUT US
MOVEMBER
You Are Truly A-Mo-Zing! I Can't Begin To Tell You How Much I Appreciate All Of Your Help With Our Events. You Definitely Went Above And Beyond In Helping Me To Facilitate These Events And For That I Am Extremely Grateful. Thank You For Everything And I Look Forward To Working With You In The Future.
LUTHERAN MEDICAL CENTER
Thanks So Much For All You Did To Make The Gala A Success. You And Your Team Are Amazing And Make Everything Seem Stress Free.
SANDRA, ILLUMINATION MARKETING
It Was A Pleasure Working With You On The Bizbash NY Expo & Awards. Both You And Your Team (Keith, Joe, Mo And Peter) Were Full Of Professionalism, Humor, And A 'Can-Do' Attitude That Made It A Great Team Effort. Looking Forward To The Day When We Can Repeat The Experience.